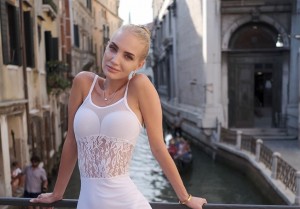 White color symbolizes perfection, loyalty, and innocence. But the key concept in the perception of white is purity.This is a color that cannot hide and conceal anything in itself.
Ladies who wear white are the true definition of a pure soul, a soul who is looking for love. Let's not forget that white is a traditional color of a wedding dress and wedding attributes for the bride, symbolizing both purity in general and the beginning of a significant stage in life.
BUT BEFORE CHOOSING YOUR FUTURE WIFE – CHOOSE A LADY WHO CAN BECOME YOUR ANGEL!

The contest will run from June 20 to July the 3rd!
You will get 1 FREE vote each day! Additional votes cost 0.2 credit.
The top 3 angels will receive gift cards to their favorite clothing stores!