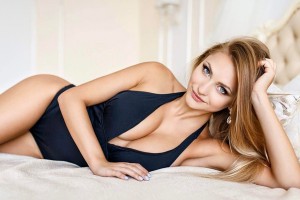 Who are Ukrainian women and why they are so popular all over the world? To begin with, let's say that a Ukrainian woman is unique and treasured. But for showing these best qualities, there must be a man next to her, who is ready to be a worthy person, a faithful companion, and life support. This is what every Ukrainian woman dreams about!
Ukrainian women are characterized by decisiveness, the ability not to submit to any circumstances and to take fate into their own hands. All this is evidenced by history and folklore, and vivid examples of this are Anna Yaroslavna and Roksolana. Women in Ukraine follow the trends and love to dress brightly and always look good. This makes an indelible impression and it is always pleasant for a man to look at such a girl.
Hundreds of poets and writers sang the image of the Ukrainian woman and they are known far beyond the borders of Ukraine. But her image is quite contradictory. "Soft as a cat, but hard as a steel." Needless to say, despite all these descriptions, a Ukrainian woman is essentially a delicate and affectionate flower, and if a man wants to see her just like that, then he must still be a real man by her side. Ukrainian women are smart, beautiful, kind, benevolent, feminine, well-mannered, brave, caring. They are inclined to sensual experiences and passionate love.
Is not it every man's dream? If you want to see such a girl next to you, just make the first step!