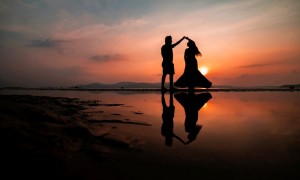 Not only women but also men want to be wanted and loved. Each person expresses his feelings in their own way: gifts, words, actions. It is important to do all this and show your woman how important she is to you. Don't be afraid to reveal and show your feelings, a man's love lies in his generosity.
Many people ask how to become a «real man», what do you need to do for this, and where to start learning? Being a real man is a very good thing because in this case, a «real man» can find a «real woman», create strong and happy relationships and a family with her, and also achieve happiness and success in life. A real man achieves what he really wants from life and never gives up.
Fortunately, we can suggest to you a lot of ways how to express your feelings in a beautiful manner. The bouquet of luxurious roses, modest daisies, or even one flower invariably evokes a storm of emotions and a smile on the face of a lady.
Perfumes can become a long-awaited gift, make dreams of the desired scent come true, and improve the mood of the woman and those who have made this present. And if expensive and "correct" perfume is presented by a man, he can demonstrate in this way his care and attention.
Is there someone who does not like chocolate? It is the sweetest sign of attention!
No matter what kind of a sigh you will choose, try to make it with all your heart and soul!