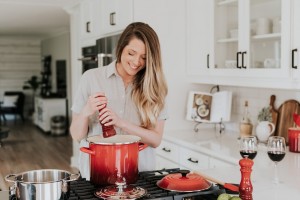 Thanksgiving is a day you spend with people you love… but also it's a day when we eat the most delicious food! And our ladies want to help you prepare for this amazing holiday.
Have you ever wanted to treat someone or even yourself to a great meal, but you don't know how to cook? Our amazing ladies are here to help you. Slavic brides are known to be the best cook when it comes to home-made meals, so our website decided to hold a video contest to choose the best recipe for upcoming Thanksgiving and you will be the judge!
For the Fall contest Slavic ladies have prepared special videos for you, they truly know what to do and will give you some sweet and spicy advice and recipes.
The videos and the contestants will appear on this page .
THE CONTEST IS ACTIVE STARTING WITH OCTOBER THE 20TH AND UP TILL NOVEMBER THE 5TH!
You will get 1 FREE vote each day! Additional votes cost 0.2 credits.
Our incredible 3 winners-chefs will receive a Gift certificate for Shopping!