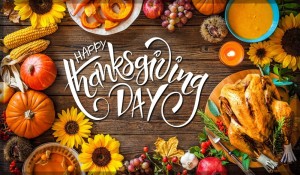 Thanksgiving is coming! What are you thankful for this year? We are grateful for you to be our client and to trust us! Every year we do our best and try to improve our site!
Following a good tradition, we prepared for you a pleasant bonus!
Starting on 24th of November to 26th of November you can send 3 FREE letters to the ladies.
Also, we want to suggest to you special offers of presents! This day is usually spent with family and dear people. You can invite your Lady for the online chat and spend it just with her!

Small Thanksgiving Delicious Basket -471 Credits
Thank you Gift Set -359 Credits
All new gifts are available in Giftshop and you can choose there any suitable one for making this day special for both of you.