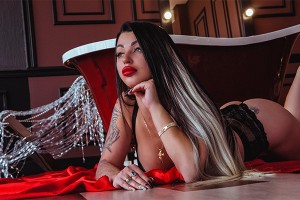 Understanding a woman is not just an art, but a real gift. But don't worry, from now on it will be easier for you to do it because you will learn about the 3 main female secrets
Some will say that women are too complex, but there is a beauty in that as well. Men and women are not better or worse than one another, they are just different – and that's wonderful!
1. Women love it when a man takes responsibility

It does not mean that women are completely helpless, and are not able to set a step without a man. A woman is able to perfectly plan and organize and do everything herself, but they like to feel the care of a man and know that they can rely on their man, and do not worry about anything. In addition, responsibility – this is what a real man is able to surprise the lady, after which he is sure to receive his gift in the form of love and affection.
2. Women want men to be sincere

No matter how complicated and confusing your problems seem to you, just tell your girlfriend about them – and she will help to solve them. If you make a mistake, she can always understand you and forgive you. But what women don't forgive is insincerity and lying.
3. Women are afraid of losing their man

Women are more afraid of cheating than men. Now that you know what a woman's biggest fear is, you can help her get rid of it. How? It's simple – often let her feel loved and cared for, give her compliments and spend more time with her.
Ready to start releationships? Find a true love here…