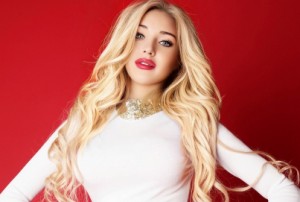 Blonde is not only a light hair color but also the mood that is associated with it. Everyone says that blondes have more fun.
We consider the owners of this hair color to be childishly delicate and fragile, femininely refined and sophisticated.
According to legend, the first natural blonde was the goddess of love Aphrodite, whom Zeus himself gave golden curls. In our time, fair-haired women, of course, are not considered goddesses but are recognized by men as the most beautiful among the beautiful half of humanity.
Here Top5 new blonde ladies on our website: