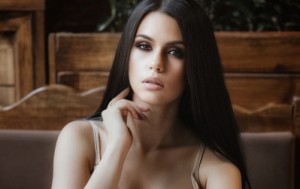 How can you easily find your love on a dating site? We have some good pieces of advice for you!
The most important thing for online communication is your photos. Do not make some special pictures, just show what you are. The main thing is to show your face, your eyes, your style. your individuality. And, no matter how simple it may sound, photographs with a smile are more attractive! The next step is the description of yourself. Preferably short, honest, and without extravagance. It is very important to be different from others – show what your aim is, what is your personality. Try to fill out your profile to the maximum, even in a joking manner.
Write about your hobbies and interests. It will sound much better if you write concrete books or films, for example.
What to do when the correspondence began? It is better to react calmly to all messages, and emotionally – only to those that you really liked. Do not worry if no one has attracted your attention, you need to learn to wait. And do not be afraid to write first!
When a person is constantly in search, he or she is in an internal state of tension. You do not want to approach such a person, get to know him or her. It is better to trust the magic of love, which must certainly happen, but at the same time be attentive to all the good things that happen in life. First of all, be open to communication and you will succeed!