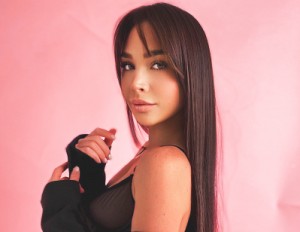 What is more important for women – gifts or love and attention? We offer to you not to separate, but to combine these concepts because a well-thought-out gift is a perfect demonstration of care!
It is not hard to please your lady, especially when your feelings are the same and mutual!
A sure-fire way is flowers! Just ask her what is her favorite color and send a note with tender words.
All ladies love sweets. It sounds banal but it is true! A sweet sign of enamourment will melt her hard.
One more good way is to send her your video! Can you play some instrument? Or maybe you can sing well. Any of your talents will be accepted and will surprise her!
Do you want to hear her voice? Order a phone call with her and just ask how is she doing! We are sure that she will appreciate such an action.
If you want to show her your care or you want her to spend a relaxed day-spa certificate is a good decision! She will be pleased and will think about you while having a massage.
You do not need to be original. Just pamper her with common gifts. Sometimes they are even better than the special one!