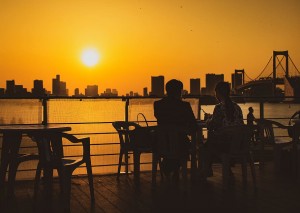 Even if you consider yourself a brutal alpha male, you need to be able to find a common language with women. We will tell you how to become a handsome prince, which many girls dream of.
If you notice that women do not agree to talk with you or refuse the first meeting at all, it's time to reconsider your manners of communication and behavior with ladies.
Good manners have not gone out of fashion. They are still valued by women. However, many ladies complain that it is not easy to find a man who would behave like a real gentleman.
As before, romantic relationships are based on interest, feelings, showing the best qualities, and charm.
By showing good manners, and demonstrating genuine politeness, you can achieve a lady's sympathy, trust and desire to take care of you. Trust us, you'll enjoy this much more than playing the bad guy.
Refrain from criticism, malicious jokes, and insults.
Know how to set the pace of the conversation, and come up with topics for conversation in advance that she may be interested in. Think about what you will ask her.
In order to behave like a real man, you do not need big money or supernatural knowledge in the depths of the soul.
It is enough to look neat, behave decently, use our advice, and then you will look at your best in women's eyes.