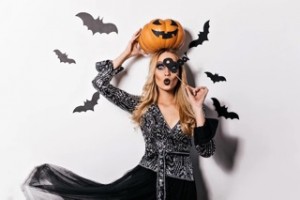 Halloween or All Saints' Day is an ancient holiday that is widely celebrated around the world every year.
The main theme of Halloween costumes, regardless of gender and age, is evil spirits, supernatural or fairy-tale characters, heroes of famous movies, and sexually themed costumes…
Choosing a costume for a lady for a holiday is both easy and difficult at the same time. On the one hand, there are a great verity, but that's the catch – choosing the right attire is quite difficult.