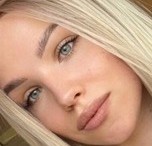 Meeting for the first time and everyone wants to make the best impression. The chance to get to know a person better, their inner world, morals, and character lies in many physiological and psychological factors.
It's no secret that Slavic Ladies are the most beautiful! And we can prove this!
Step2love prepares for your Top-5 Charming Girls Online. They wait for You in the chat room, ready to open their hearts to new emotions and experiences.
Are you ready to meet them?