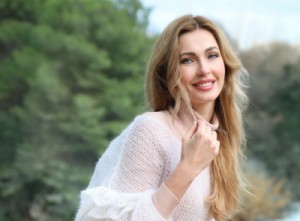 The world does not look the way we would like it to see. Unfortunately, the war in Ukraine has been going on for more than 500 days. This is a painful topic for all its citizens and it is not a case where you can sit down and discuss it just around the table.
So how to talk to a girl who is in Ukraine now?

Listen to her. Sometimes it is just enough to simply listen to other thoughts and other visions.
Support her. It is difficult to stay in a country where you constantly hear explosions and read awful news. Talk to her, try to distract her with other topics.
Good support will be to present her one of our special offers that we have prepared. Food delivery, certificates for the delivery of water, prepared gift cards – all this will make her life more comfortable and will show your real feelings to her.
You can order a phone call with her and hear her voice. Live conversation will make your support stronger.
There are no rules about how you should behave with a person who lives in a constant war. Just remain a person who cares.