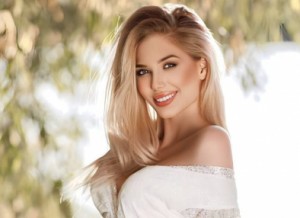 Online dating has become a popular way to meet new people, and your dating profile is your digital introduction to the world of potential matches. To make a lasting impression and increase your chances of finding a meaningful connection, follow these tips for creating a winning online dating profile.

1. Choose the Right Profile Picture

Your profile picture is the first thing people see, so it's crucial to make a great first impression. Select a clear, high-quality photo where you look your best. Avoid group shots, sunglasses, and overly edited images. A friendly and approachable smile can go a long way in attracting potential matches.

2. Write an Engaging Bio

Your bio is where you can showcase your personality and interests. Be authentic and specific about who you are. Mention your hobbies, passions, and what you're looking for in a relationship. Use a conversational tone and keep it concise, as most people don't want to read a lengthy essay.
3. Be Positive

Positivity is attractive. Avoid negative language or complaints in your profile. Instead, focus on your aspirations, what makes you happy, and what you appreciate in life. A positive outlook can make you more appealing to potential partners.
4. Showcase Your Interests

Highlight your interests and hobbies in your profile. This gives potential matches a glimpse into your life and can help spark conversations. Whether you're into hiking, cooking, or playing musical instruments, sharing your passions can lead to connections with like-minded individuals.
5. Use Humor Wisely

Humor can be a great icebreaker, but it's essential to use it judiciously. A well-placed joke or light-hearted comment can make your profile more memorable, but be mindful not to overdo it or use humor that could be misinterpreted.
6. Mention What You're Looking For

Make it clear what you're seeking in a relationship. Whether it's a serious commitment, casual dating, or new friends, being upfront about your intentions helps you attract matches who share your goals.
7. Be Patient

Finding the right match takes time, so be patient and don't get discouraged if you don't find your ideal partner right away. Continue to engage with potential matches and stay open to new connections. Try new services and find out what you prefer.
By following these online dating profile tips, you can create a profile that stands out and attracts the kind of people you want to meet. Remember that online dating is a journey, and with a winning profile, you're well on your way to finding a meaningful connection.