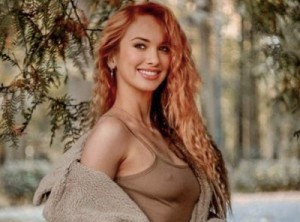 As the leaves begin to change and the air turns crisper, there's no better time to cozy up with someone special. We're excited to introduce you to the incredible "Fall Ladies" on Step2Love – amazing women who are ready to make this autumn unforgettable!
🍂 What Makes Fall Ladies So Special?
1. Warm Hearts: Fall is all about warmth, and our Fall Ladies embody this spirit with their caring and compassionate nature.
2. Enthusiasm for Adventure: From pumpkin patch visits to scenic hikes, these ladies are ready to embrace the season's stories with you.
3. Creative Flair: Many of our Fall Ladies have a creative side, whether they enjoy crafting, cooking, or simply appreciating the arts.
4. Deep Conversations: Cool evenings make for perfect conversations, and our Fall Ladies are eager to share thoughts, dreams, and stories with you.
Fall Ladies are waiting to meet someone special, and it could be you! So, don't let this season pass you by without the chance to make a meaningful connection.
Join Step2Love if you haven't already today to connect with the incredible Fall Ladies in your area and make this autumn unforgettable.
Here's to a season filled with love and new beginnings!