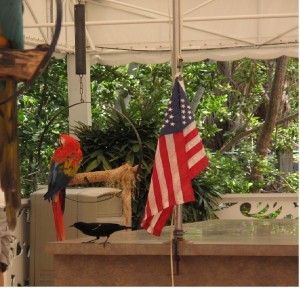 I was born and grew up in Ukraine. But recently I got married and went to America. My husband is an American. So I've been living in this country for 10 month already.
For me it was a long story how to get used to living in a new country with its special cultural traditions and customs. First of all I want to say I've been living in the nicest part of wonderful sunshine state Florida. We live in Florida Keys. There are some small and big islands which divide Gulf of Mexico and Atlantic Ocean.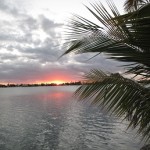 My first impression was really amazing! Only two more hours of driving from Miami airport and you are here- in the beautiful, nice, golden little Key West.
Actually my husband and I live in Sugarloaf Key, residential area where so quiet and lovely. It was February but what I noticed the sun was shining as long as you expect it. After severe winter in Ukraine it seemed like I finally arrived to paradise. Nice nature, big and gorgeous houses surrounded by water, palm trees, beautiful flowers and bushes, canals and boats next to each house.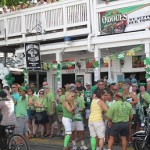 My first impressions about America has started from meeting our friendly neighbors. Since I had been knowing my husband for the last four years it seemed like all his neighbors knew me already. So when I came I was pleasantly surprised by their friendliness to me… I took my English lessons in Ukraine with my private tutor so I was able to talk with Americans about different things.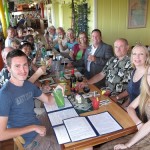 I love friendly people who live in America. It was noticeable from the very beginning. And I can say with confidence, sure I really love when people are nice and friendly and I love a real American smile. It's so sincere and open-minded.
Little by little I've started to get used to live in America. And namely in Florida Keys. I love this place. It's really Paradise on Earth, because you have sun more than ten months a year.
Due to Keys being surrounded by water every time you can enjoy fresh seafood from local market places and also get it at the local restaurants. You can be sure that as a rule you will get it fresh and tasty. My first experience was trying stoned crab claws in one of the local Key West restaurant. We also ordered chowder and jumbo shrimps. So everything was so delicious that I couldn't ask myself to stop eating .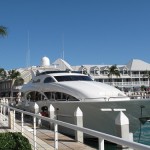 Later my friends and I or my husband and I had been visiting a lot of different restaurants in the Keys. I would say I love their service, friendly smiling personnel and big or even huge portions. After only 2 month since I arrived here I was able to find some nice friends among Americans. I saw St. Patrick's day in Key West, we visited a lot of places for entertainment and tourist sightseeing. So what can I say? Thanks to my new friends and my husband my adjustment to America was easy and without any troubles. I'm sure you can always have help here in America from official estates to small supermarket. People so polite and hospitable.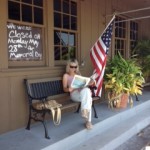 Wherever you go either to drug store or doctor's appointment or Immigration or drive to the office you can be sure you get a good service.For only five months I was able to get all my necessary documents here in America: social security number, workers permit, drivers license and Green card. I completed drive courses in Ukraine but driving in America much more comfortable and safe. And when I drive my car I enjoy it instead of being always nervous.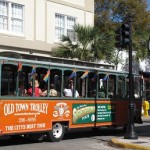 What about English? As I mentioned before I had some knowledge but I though it wasn't enough. There is a local college where you can learn and improve your English with a professional tutor. If you already know basic English you can pass the test and then you'll be taken a special course according to your scores after the test.
Actually everybody has many opportunities in America. But we don't need to forget about very simple things. You must know English for best communication and understanding- it's your key to get a good education and job. It's easy to be happy here because people are friendly. Don't be afraid to make your first step to America, be optimistic and assertive and you will get everything you want.