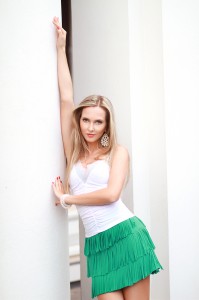 Svetlana
Ukraine, Simferopol
Age: 32 years old
Star sign: Cancer
Photo Album: 6 photo
1. Why have you decided to search for love online?
I always knew that I'll find my love not in Ukraine, I had the inner feeling and I followed it… I think it is a great chance for each woman to meet her love, because now life is so fast, we all hurry up and the relations are moving too fast. I try to avoid the mistakes and meeting a man online is the chance for me to know the person better.
2. What is the difference between Ukrainian men and foreigners for you?
I had never thought about the difference between Ukrainian and foreign men. There is one thing which is important for me in foreign men – attention and care to their women. I know that foreign men see a lady in each woman. I like that!
3. How does your ideal man look like?
My ideal man is smiling… I like optimistic people, because I'm a very positive. I do not care much about the appearance, I care more about lifestyle. I hope that my man will have a smile on his face most of the time and lots of love in his eyes.
4. What family values do you treasure?
An ideal family is full of trust. Everything can happy, but if there is love, care and understanding- each problem can be solved. In a family everything should be discussed. If two people decide to live together they have special responsibilities since that time. I do not understand when partners think they still have rights to do what they want and do not care about each other.
5. What or who is your life inspiration?
My life inspiration is my Mom. She is the woman who taught me to be myself, to respect others, to be patient to other people. When I look at her, listen to her I know she is the true woman, the woman who can make the relations happy and create a great family. She is my inspiration.
6. What is your main life goal?
I want to become the Superwoman! The best example for my future kids and best friend for my husband!
7. How to make you feel more special?
I am sure that it is very easy to make each woman special with care and attention, just the same as for a man. We all need the same to feel ourselves special, and I am not an exception.
8. Which advise do you think was the best that you have obtained in your life?
When I was small my grandfather told me one thing I still remember. He told me to stay as I am and never be ashamed to talk about my feelings… people will never guess what is on your mind or how you feel if you do not talk about that.
9. What is your happiest memory?
My happiest memory was when I was 5 years old)) It was New Year Eve, I still remember that. I made all the toys by myself and was decorating the Christmas tree)) I still have some of that toys at home)) Sometimes when I feel sad I take them out and smile)) It was the best time when I had the great faith in wonders and fairy tails))
10. What is your #1 dream now?
Right now I dream to have a family, a loving man by my side and to stop using the word "I" all the time, but change it to "WE". My dreams are simple, but they are also easy to become reality…