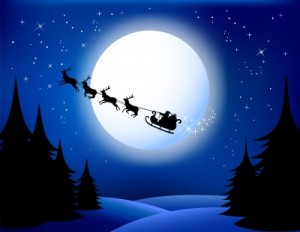 Christmas in Ukraine and America – what's the difference?
Christmas is a magical time, when you could feel like a child again and wait for the presents directly from Santa. But Ukraine and America have some differences in Christmas celebration.
1. Dates. Americans celebrate Christmas on the 25th of December, and Ukrainians do it on the 7th of January.
2. Dramatis personae. Christmas is a family holiday in both countries. People try gathering together in spite of destination. In America Santa Claus plays a huge role on Christmas – everybody is waiting for him. Santa brings the most special gifts.  He is the main symbol of Christmas. In Ukraine people are waiting for Ded Moroz (the Ukrainian "Santa") on the New Year day. He brings presents on January 1 and doesn't come to people on Christmas Eve.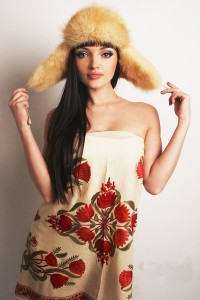 3. Food. There are a lot of traditional dishes in America – roasted stuffed turkey, roast beef, mashed potatoes, cranberry sauce, green salad, apple or pumpkin pie with ice-cream. In Ukraine people have two different feasts. The first one – on the 6th of January, when the first star appears in the sky. The "holy supper" is a meal of 12 ritual  dishes (without meat or dairy products). So Ukrainian ladies cook some pies with potatoes, beans, mushroom soup, vareniki (dumplings) with cabbage, pancakes, fish, and boiled potatoes. Kutya – the traditional sweet dish made with rice or wheat grains, nuts, raisins, honey and poppy must be at the head of the table. Another big dinner Ukrainians have on the 7th of January. It may consist of meat and a lot of tasty dishes – home-made sausage, pig stuffed with buckwheat, goose or duck with apples, duck with cabbage, jelly, ham, pork, jellied fish, mushrooms,  pancakes, pies and cakes and Kutya.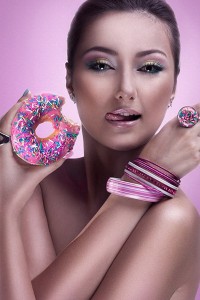 4. Christmas carols. People in America as usual sing Christmas carols at the church and sometimes at home with family. In Ukraine caroling is a characteristic feature of the feast. It expresses respect to the host and hostess  of the house and their  children. Sometimes it is accompanied by a puppet theatre (vertep). People go from door to door singing carols and receiving some sweets and coins.  It is interesting, that the first guest who comes on Christmas Eve must be a man. As usual Ukrainian ladies are very busy at this time because they have to cook a lot of treats for the family and guests.
5. Presents. Sharing presents on Christmas is the favorite tradition in America, but in Ukraine it's an element of the New Year celebration. But of course it depends on traditions of each family
6. Day after Christmas. On the 26th of December a lot of people in America enjoy the Boxing day, when they could go to a shopping mall in a good mood because of the post-Christmas sales.  Ukrainians as usual celebrate Christmas till the 9th of January, but according to the church calendar, the whole celebration is over on Epiphany (19th of January).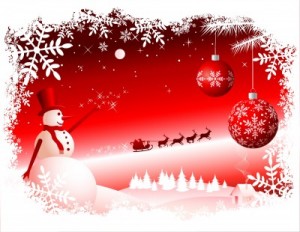 7. Christmas divination. Christmas in Ukraine is the perfect time for divination, those who are single and lonely try to find out the future through divination with coffee grounds, glasses of water, threads, grains, papers, rings and even a pan! The funniest divination is the one where a single Ukrainian lady should put the pan under the mother's bed (or under the pillow!) and say: "My future husband, come to your future mother-in-law to eat the pancakes" And in the morning she should ask her mother about her dream and a man she might have seen!
So, Christmas in every country is the magnificent time with a lot of magic going around, especially the magic of love. If you are single, maybe you should come to Ukraine on Christmas time to feel the special Christmas spirit and meet the Ukrainian ladies, who are not only hot and beautiful, but good cooks, hospitable and talented singers of Christmas carols!