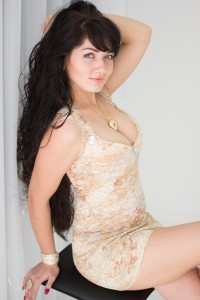 Elena
Ukraine, Odessa
Age: 26 years old
Star sign: Cancer
Photo Album: 11 photo
1. If you could travel the world, which are the five places you'd never miss?
This is my dream!
1.Tadzh Mahal is one of the greatest monuments of India, built in the name of love and devotion to a woman of extraordinary beauty.
2. For arrivals in search of a better life migrants Statue of Liberty was the first acquaintance with America. One of the huge sculptures in the entire history of mankind welcomed millions of people from all over the world, crossed the ocean in search of better opportunities.
3. Modern Paris is hard to imagine without the Eiffel Tower, one of the most famous symbols of Paris and France. I also want to take a photo of under the tower))
4. Great Wall of China is the most spectacular ancient Chinese defensive structures and one of the true wonders of the world in the history of architecture. How could I miss this miracle?))
5. And the last place – is sacred to me. Notre Dame de Paris.
2. Do you have a childhood memory that makes you smile every time you think of it?
My best and favorite memory from childhood, when my dad took me to the . The whole evening we spent together, he bought me a lot of delicious. But most of all I was surprised when we went on the Ferris wheel! Wow! The whole city as on a palm.
3. Who do you speak to when you're having a hard time in love?
Always thought my mother my best friend! I can trust her and all I can always be followed her advice,. She is the most the native and beloved person.
4. If you were given the day off from all your everyday responsibilities, how would you spend it?
Practical, LOL))
I'll go for the whole day in the spa salon ..)) That I have done all the procedures, which only can be done in such institutions))
Little stress for my frail body))
5. Do you have any phobias?
Hmm I need to think. I think I have a little fear of elevators)) My friends don't know about this) And if I go up the stairs – it is only because it is "useful for the figure"))
This is our secret with you))
6. What is your favorite TV show?
Lately, I do not have a lot of time to engage in watching TV)) But when there are free minutes – I enjoy watching the program, "says Ukraine", cooking shows and "Ukraine has talent"))
7. What is the craziest thing you have ever done?
In 18 years, when I was not so much brain as it is now, I went to another country to my beloved man. :))) I have on hands luggage and only one-way ticket .. no money.
maybe others do crazy thing differently, and I have done this)
8. Something you wish you were better at?…
I would like to learn how to be more organized, clean apartment not for 3 hours, but for 1.5))
Also, I want to sing better, than it is now)) to show my talent, not only in the shower and that the neighbors herd me, but also on the scene)) the same with dancing)
I hope that you appreciated my humor;)
9. Do you believe that there is only one love for everyone?
No, I do not believe in this. you can fall in love at age of 16. You can then fall in love and marry another man in 22. I am divorced with my ex-husband, and you know, before marriage, I thought it was forever.
But I still hope that we'll find the right people with whom the chemistry will be for the end of life, every day, every minute.
10. Do you like experimenting with new things in life?
Depends with what and with whom LOL
I love to experiment in the kitchen to cook different dishes)
I like to experiment with clothes – a housewife, short dress, heels or dress like a secretary. I also like to experiment in personal intimate life, but we'll discuss this in person)