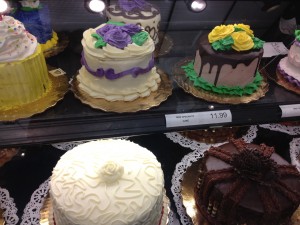 Since you already got your driver's license what are you going to do first if you are young lady and feel like a flying bird with your new brand car and wonderful roads?
Sure, you are going to buy something. No matter wherever and whatever you want . Just enjoy your driving and shopping like a second bliss. Well, due to I've been living in a small area there are not too many glamorous boutiques and shops but you can afford yourself just explorer all those supermarkets, outlets, drugstores and small shops in that very area. I bet it'll be curious anyway.
Every time I'm amazed about cleanness in the supermarkets. It's pleased very much. Usually we start from vegetable department. I really love it . It such an enjoyable thing than you can't stop doing it. I really love longs shelves lanes with fresh herbs, varieties of salads and vegetables and fruits.
I've never seen spoiled vegetables or fruits yet. I was thinking either I'm lucky or it's just American type of selling quality for the best prices.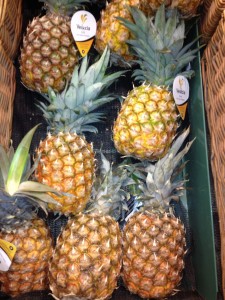 As soon as you full your card fresh asparagus, salads, cucumber, tomatoes, pineapples, apples, papayas. different kind of herbs, eggplants, zucchinis, peppers…. Oh my God I can't stop talking about this list…
Well proceed to go around and find everything you want and full your card until it becomes like a big ship carrying groceries through deep ocean to starving gourmands.
I already used to see abundance of cheese, milk, meat, fish, seafood, souses, cookies, pastries, canned food , drinks, cereals, etc…
Probably you will never get hungry in America. It's really wonderful supplement of food markets and it means America appreciate its dwellers. Everything for the better buying and comfort.
I like finish my shopping with smiling and polite cashier who put all your stuff to plastic or paper bag and wish you a nice day.
Or you can use self-check line where you can feel like a real cashier scanning your purchased items by yourself and pay with your credit or debit card. It so easy and pretty cute.
I also like that all supermarkets in America are provided be clean restrooms which so necessary for your personal hygiene.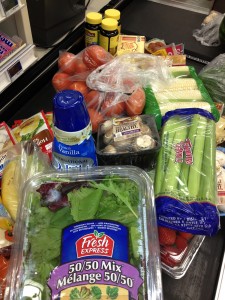 You will always get a help from the workers. Whatever department you've been visiting be sure you'll get everything you want. Nothing impossible.
My separate appreciation to couple of local small seafood markets. In very Keys I can buy fresh stone crabs cloves, oysters, different kinds of shrimps and scallops; varieties of fish like tuna, grouper, mangroves snapper, salmon. Everything so bloody fresh! Buy it and enjoy!
I love America because I love to eat and cook. This very country gives me an opportunity to be a great chef on my kitchen.