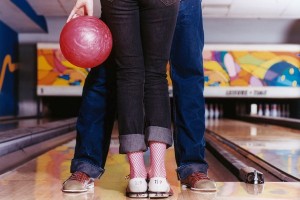 Of course if we speak about the first dating, this task will be for man. Firstly, it will be better for you to know where and how everything will happen. Secondly, you show the girl your masculinity, as is well known, women prefer strong, strong-willed men, who are able to make decisions.
On the following dates you can ask her opinion in the choice of meeting place, but the first date is entirely your "headache".
It's not a secret that the first date should be remembered and give both of you the opportunity to find out if you fit each other. So, it is very important to try to choose a place where you can relax in good atmosphere and learn more of each other.
The meeting places in warm weather can be park, outdoor playground or cafe. Horseback rides are also nice . Any place, in general, where you can normally talk, have a good time and be closer as possible, and where there is less external stimuli, will do.
In cold weather it is better to meet in a warm room.
A couple of words about the place. Do not stay in the same place the whole meeting! During this meeting try to visit at least three different places. The girl will have more memories after meeting.
Well, of course, forget about McDonald's, noisy taverns and all catering, I think, you understand why.
Here you can find some examples of places for the first dating.
1) Park.
Plan a route in advance, find a quiet peaceful place where you can be alone for the "light snack". Take a blanket on which you can sit and a basket with food (sandwiches, cheese, fruit). It will be very impressive if you "suddenly" find a bottle of wine which you have hidden before.
Fresh air and a friendly atmosphere will give results).
2) The zoo, the circus.
These are two places which are linked with the best childhood memories. Watching funny little animals, or clever magicians, you will not only have fun, think of childhood, but also remove the tension, which always takes place on the first date.
3) Dolphinarium
Relations between a couple consist of moments. If you miss one of them – you lose something important. One of the great place for keeping memories is dolphinarium. Lady will have a lot of emotions and be sure, she will be happy to see dolphins)
Romantic means pleasure for two. Even with a full hall, you will have the feeling that there is something just for both of you. Twilight and unique light show – this is the recipe of the romantic mood.
4) Amusement park.
This is a great place for the manifestation of your manhood. You can substitute the man's shoulder and take care on a roller coaster or Ferris wheel, or show yourselves like a marksman, winning a toy in the dash.
5) Bowling.
Many couples prefer to agree to date in restaurants. American scientists have found that it is bad decision. But the meeting in a bowling alley is a great idea.
This is a good time together, which will help you to find some of the quality of your girl: gambling, sports uniforms, the ability to play.
6) Horse riding or cycling.
It's pretty unusual for the first date, but this is exactly what you want that the girl remembers your date.
Do not forget about the romance in communion with women, because it is your trump card. Choose an unusual place for a first date. For example, the roof of a skyscraper. You'll get a great view, but at night it is simply a stunner. In addition, you will have a good excuse to hug girl if she gets scared.
When you choose a place for a first date, do not be guided by your own preferences.
And another little advice: do not give a huge bouquet of flowers to the girl on the first date. She will carry it during the whole dating. It is not very comfortable. On the first date it can be one rose only.
Step2love wishes you Good luck at your first date!