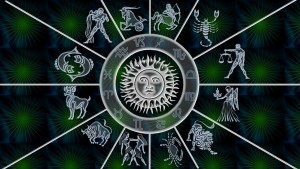 VIRGO
They surely can be trusted. Such women are distinguished by complex character, desire for solitude, meditation and fairly constant measured life. They like to be loved not for their merits but just for who they are. Be sure, if they chose you as their partner, this decision is deliberate. Another feature of the sign is that they are very fastidious, including sex with another partners. Therefore, if they ever decide to make a fatal step and go to treason, it will be not a frivolous relationship.

LIBRA
This is a balanced and quite fair zodiac sign. Libra women like stability, seriously assume any obligations, so usually do not deceive. On the other hand, they are not aloof from flirting. If you can be for your partner not only a lover but also a friend – it will benefit your relationship. Libra does not know how to hide their feelings, so if treason happens, be sure, they will tell you all by themselves.
SCORPIO
They are one of the most passionate, but very unreliable lovers. This is exactly the case when someone betrays only through physiological needs. Therefore, one of the best ways to bind the Scorpion, is sex: the frequent, varied, inventive… Insatiable partner will be incredibly loyal if you have great sex.

SAGITTARIUS
Exactly like Aries and Leo, the fiery Sagittarius constantly needs action and adventures, even in bedroom. If you share an adventurous spirit of Sagittarius and don't have limits, they can be very reliable partners. They are ready to give you their attention, but at the same time, absolutely do not believe in love, rarely become attached to someone with all their heart. If Sagittarius flirts too much, in the end, it may accidentally cause trouble.
CAPRICORN
They are partners, whom you can trust for 100%. They are calm and so disciplined that even when the temptation is huge, they are able to stop. They demand respect and admiration from men, they always need to feel that they are special and amazing. Treason of Capricorn is like a natural anomaly. They would rather sever relations unconditionally.
AQUARIUS
This is the most unpredictable zodiac sign of all. Their desires can change rapidly – you never know what to expect from the Aquarius. Moreover, it is very easy to carry away this sign, and this quality makes it not the most loyal partner. They can fall in love, explaining it to themselves as a simple coincidence.

PISCES
It is dreamy water sign with a rich and vivid imagination. This is a fairly faithful partner who surrounds any relationship with enjoyable romantic flair. They do not skimp on gifts, and are constantly looking for ways to pleasantly surprise their beloved. The only thing that can break their oath of allegiance is a comfort zone: a measured family life seems to be boring for Pisces.