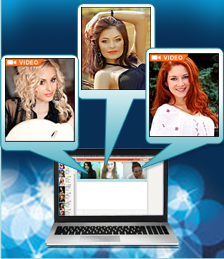 Live chat- is the best way to get to know each other! You have an opportunity to talk with a lady in real time, right this second! You can ask her any question that you are interested in and get an answer the right away, discuss things and feel her inner world.
Using Video Chat services you can see your favorite lady, catch her smile, see all her beauty like on a real date! You can flirt and see her reaction, you can joke and laugh together, you can even dance together listening one song despite the distance!
We are offering you special proposition! 3 Live Video Streams at once! If you can't choose what lady is your only one – you can talk and see three of them at the same time! You have possibility to compare their characters and appearance meanwhile. It is quite difficult to do on a real date so in some way it should be even more interesting and exciting!
Chemistry between people is very important especially in the beginning of relations. It's difficult to feel it without seeing each other. Video Chat let you feel that sparkle in woman's eyes, to feel the warmth of smile and maybe even to fall in love from the first sight!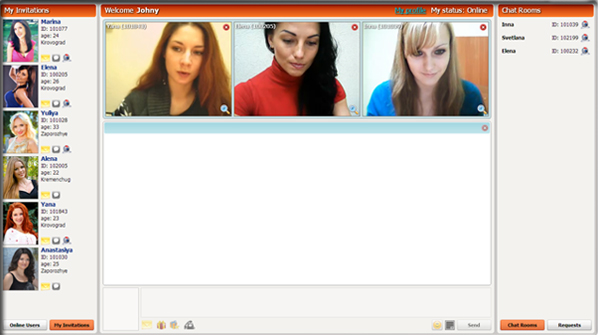 Slavic ladies are waiting for you Online! They are ready to get acquainted with you right now! Imagine how pleasant it is to get a kiss from three beautiful ladies at once!
This special option of 3 Live Video Streaming opening you new abilities to meet the lady of your dreams!