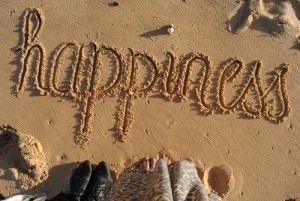 Every woman should be happy. And you can help with it. What does a woman need to have for getting happiness?
Everyone, it doesn't matter how old is he or she, needs to feel truly happiness. In the childhood, children do not need so much to be happy. But then the definition "happiness" changes, it is not enough to have a new toy or a favorite cartoon, human needs change and grow substantially.

When a girl becomes a woman, she begins to realize that she needs to be happy. Every woman should be happy. So, what is the woman's happiness? If you really care about your lady and what to make her happy, this article will help you to understand what things can make your woman happier.
To love yourself!
No matter how strong is a woman, in her heart she tends to feel that she is loved. Love is one of the main human needs. Since childhood kids feel strong, sincere and unconditional love from their parents. You should know that all women are still little girls inside and sometimes they need to feel that you are stronger and have more life experience in life. If you want to make your lady happy, you should be not just husband or lover, but also older bother and father sometimes. As it known, when you love and care about woman, she will love herself. It is the first and the most important rule in relations.


The beloved one is always next to!
If it can't be possible physically, she has to feel it. The woman makes unhappy unrequited love. Only a woman can be fall in love for many years, even knowing that her feelings will be unanswered. Even in real life there is a place for wonder. So, everything in your hands!!!Show your love, tender and passion as often as possible. Be sure, she needs it and if so, she will love you forever.
Happy family!
A simple female happiness is a happy family and a beloved husband. A reliable and faithful partner in life is one of the key components of the concept of happiness for many women. Such a man will always find time for his half. It won't be a problem for him to help his wife with housework or go shopping, he will gladly go with you to the stores and will spend hours waiting for you there. Next to such person, every woman will really gain the self-confidence.


Expression of your love and compliments!
As it is known, women love with their lovely ears. Indeed, for being happy, women should regularly hear nice words about their appearance, body and clothes. If a girl does not receive periodic verbal affection from her beloved one, she begins to have some doubts about her attractiveness and your feelings. Make surprises and say compliments as much as possible.
Of course one of the main thing in relations is an attention. If you make her really happy, smiling, sunny and positive, you will get the same from her.
Children!
For many women, children are the main thing in life. A simple women's happiness is the moment of motherhood. Every woman wants to feel as a mother. You can't even imagine what does it mean for woman to bring a little new life into this world.
After the birth of a baby, many women feel their natural destiny, their world is changed absolutely.