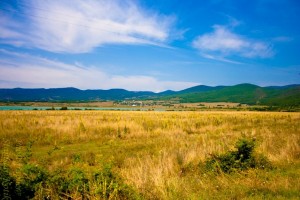 Ukraine is not a lonely island so there you can get almost everything you need. But of course it's always better to put the necessary things in a suitcase to enjoy the traveling and has nothing to worry about. Here is the approximate packing list of things which will be useful in Ukraine.
Passport and its copies. You need to put them in different places. When you leave your hotel room, take your passport and a business card from the hotel with you, so that if you get lost you can show it to a taxi driver to get home safe.
Russian (or Ukrainian)-English dictionary (phonetically based) or a phrasebook. Because not a lot of people in Ukraine speak English.
Inexpensive laptop and camera. Try not to show them to everybody. Of course Ukraine is not the Wild West, but you should keep your things to yourself and don't leave them at the unknown place.
Eastern European adapter and Electric Travel Converter. Electricity throughout Ukraine is 220 volt/50 hz. The plug is the two-pin thin European standard.
Cash. While you are traveling Ukraine, cash is always your best bet because credit cards are not accepted in a lot of places. Money Exchange place are called "Obmin Valyut", they are widely distributed. Make sure you have Passport with you while exchanging money!
A book or magazines. There are some book stores, where you may find some English books but they can be expansive. In Ukraine there are several newspapers in English. You can read your book or a magazine in a train or bus to avoid the unwanted conversations.
Clothes for everyday. In Ukraine people get used to pay attention to the appearance. Maybe that is why a lot of Ukrainian women can spend half the salary on clothes to look pretty and fashionable. Some places like churches, museums, fancy restaurants and etc have a dress code, so make sure you have clothes for every occasion. Of course you can buy clothes in Ukraine – there are a lot of clothing shops for every budget.
Medication you trust. Every big and small city in Ukraine has a lot of pharmacies but you may not know the Ukrainian name of medication you need. Your medications should have their original containers. Make a list of your prescription medications, their names, dosage, purpose and doctor's name in case of questions about them at the Customs. But if you need some medication, in big cities there are pharmacies with English speaking stuff.
Some souvenirs. People in Ukraine don't get used to see a lot of foreigners, especially in small towns. So some little souvenirs from your country may help you to make friends. It is considered polite in Ukraine to bring small gifts to business colleagues and dinner hosts.
Flashlights –even big cities may have the poor night lightning.
Extra eyeglasses/sunglasses. But in case of damage your glasses there are a wide variety of optics in Ukraine.
Mobile phone and a charger – you can use the Ukrainian sim-cards to have the local calls – they are quite cheap.
Don't take a lot of shampoos, shaving cream, soaps and detergent. All of these products can be purchased in Ukraine in stores and in the open markets. The prices are lower and it can save you some packing space.
A pair of slippers to wear inside the flat (apartment). In Ukraine people don't wear shoes indoors.
Some gifts for your Ukrainian lady. Women in Ukraine are not spoilt by gifts so your special lady will appreciate everything from you.
While preparing for the trip you should remember that there is almost everything you can buy in Ukraine. And of course your emotions and impressions from Ukraine are much more valuable than the size of your suitcase.