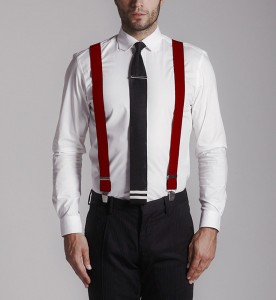 Is it so important for man to care about your own appearance ? May it affect on his success in career and relationships with women?

Of course it is very important, because the first meaning about person you can create according to his appearance. The things which another person see when firstly meet you are:
color of the skin;
sex;
age;
type of body;
sight;
speech
clothing
The first three points are innate, they can not be changed. But others you can use for showing yourself from the best side.
Is clothing very important for the first meaning about you? Yes, of course. By the way very often such stylish can become an obstacle on the path to success. If you don't want to make these mistakes, read the list of them and don't repeat.


10 examples of incorrectly selected clothing
1.A tie and shirt with short sleeves.
Don't dress you up this way! This is not stylish and elegant. Don't be surprise when some people look at you laughing. If you want to get a well-paid job, such mix of clothing will not help you, because the tie and shirt with short sleeves are not strict office style.
2. An inappropriate shoes.
Footwear is the part of men's wardrobe, to which you must be treated with the utmost responsibility. It should be clean and not worn. Shoes and boots should be ideally suited to other clothes: for example sneakers are to jeans, classic shoes are to a business suit. A man should not appear in the same pair of shoes for the formal and informal meeting.


3. Short pants and trousers.
Men's pants should be long till they cover the socks. Socks should not be seen, even if the man is sitting.
4. The wrong color of socks.
Can you image that the color of shocks is very important? You should know how to choose them. They should be right color to the pants or shoes.
5. Belt and braces at the same time.
Don't wear them together. This combination is simply absurd.
6.Different colors of the belt and shoes.
They must be at least one style, but of course better – one color and material.
7. Short tie.
The length of the classic men's tie should reach the middle of the belt buckle.
8. Button on the collar, which is visible under the tie.
9.Jacket which is fastened on the last button.
Jacket with two buttons must be buttoned only at the top, with three – the middle and upper.
10.A jacket with too short or long sleeves.
According to the rules it can be visible only 1-2 cm of cuff shirt under the jacket's sleeve.