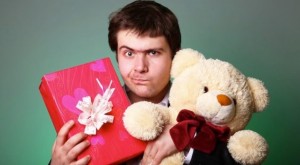 As a rule women are always afraid of something in relations. They fear that you do not love her and find another beloved one. Then she will stay alone and get depressed. Sometimes everything can be at once, and of course this will influence your attitude to her and your relations with this lady. In this article we are ready to help you and propose you to know how to remove the fears and calm your couple.

Define the problem
Take as the fact that the girls are more emotional than boys. If they want something or women are upset, they will show it through sadly silence and tears, behavior. Sometimes it has no reason, that`s why very often you can not understand what is wrong. Your first task is to distinguish worrying and merely naughtiness. It can be very similar, but rueful feelings seem more natural and whim is more artificial, hysterical.
Suppress whims
If you are sure that she is not worring and her whims are just methods of manipulation, try to suppress them. Of course you always have a variant to perform them. She will be happy and you will be calm and relax. She feels herself as a winner. The second way is to become artistically angry and to be mad at her. Her inner child needs your support, but sometimes even "the virtual belt".


Calm worry
You are man and it means that you are stronger. Even if you are not, you have to show that it is so.
There is no logic here. Try to prove to the child that there are no any monsters under the bed, and you will understand that it is impossible. Only some things you can do , just hug her and kiss. But think about the cause of the fears, almost all of them appear because you lack confidence in yourself and your relations. So show your lady that you are only with her and she is the best for you and you can do everything for her and you will see the result.


All women like gifts.
When she is upset, one of the great variant for you to make her happy is to show your love. Make a present to her. It is not necessary to present something very expensive, it should be just an expression of your support and care. Bring a teddy bear and she will smile the whole day or prepare a romantic dinner. Create an atmosphere of tranquility and be sure she will hug you and instantly your woman will become a "soft and tender kitty".