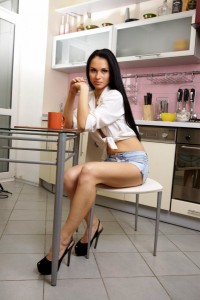 There is a joke that the woman's place is in the kitchen. But in any joke there is a place for… a joke, of course!
Ukrainian women are the best housewives in the world, and this is what they are highly appreciated for by foreign men. And the distinguishing feature of a good housewife is, of course, the ability to cook well. Of course, you will be satisfied with tasty food, but wouldn't it be better if your lady also looks really gorgeous even on the kitchen? Don't believe that one can both cook and look well? Then, check these ladies!
They are truly the wives of your dream. It is even hard to choose who is better. But the only thing we do know for sure is that each of them is willing to find that very man who will appreciate their cooking abilities ad will hug them tenderly after each tasty and hearty dinner!