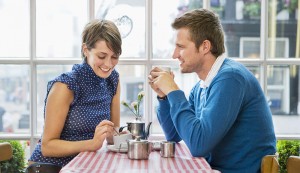 The first meaning is very important . So what do you need to do if you like woman ? How can you impress her ? In this article we will give you some advises what you need to do and say if you want she likes you.

Take care of your appearance
If you think that only women should look nice, it is wrong. Ladies pay attention to your appearance also. It is not necessary to look as your photo was taken from the cover of a fashion magazine. It is enough to be neat, clean-shaven and elegant dressed. If you look and smell as you don't have water at home, it will significantly reduce your chances of success.
Be polite
It is not necessary to use literary utterances. Just do not be rude to lady and talk to her as her friend. Women are more vulnerable than men – they can not understand the jokes correctly. And do not forget to apply a coat and open door for her. She will appreciate your good manners.


If you like to joke – do it carefully
Keep track of your jokes. If you don't know a woman very well, do not laugh at her. Women also have sence of humar but they are very serious about their appearance and body. This is not great topic for making fun.
Do not criticize a woman
"You know, this hairstyle does not suit you …" "Is it your ugly jacket?" "Listen, you should lose weight. " Be sure after such words she won't like you more. Believe me, women's self-esteem is a very painful thing. And if you want to meet and build a good relationship with this lady, don't say such things.
Try to be interesting
Do not hesitate to talk about yourself, about your hobbies and aspirations. But also don't forget to listen to her. As it known , the most attractive part of man is his brain. Women love not only visually appealing, but also intelligent men.


Don't forget about compliments.
Girls love compliments as well, it flatters their vanity. But it should be insensibly, because if no she will think you want only her body.
Behave yourself
It is not necessary to attack her with your kisses and hugs. Remember that you are a gentleman and you have to be polite. If it is the first date only but you extremely like your lady, don't allow yourself to hug her without her permission. You can do it only if you see that lady wants this also.