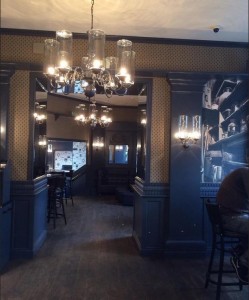 1.GRAND CAFE
This is one of the most wonderful places in Minsk, very atmospheric place, good furnishing, friendly staff, delicious food: that's all about Grand Cafe. Worthy cooking of dishes in accordance with the request of the visitor. If you ask for a steak with blood – the waiter will be sure that everything is in accordance with the wishes. The interior will help you to relax and enjoy the time with your lady.

2.The VIEW Restaurant
A unique restaurant in the center of the city will surprise visitors not only with author's cuisine performed by the chef from Europe, but will also open an amazing view of Minsk from a bird's eye view. Exquisite cuisine, chic interior and a high level of service will force you to take a fresh look at the Belorussian capital. The food is very tasty and original. You can find even menu for kids here.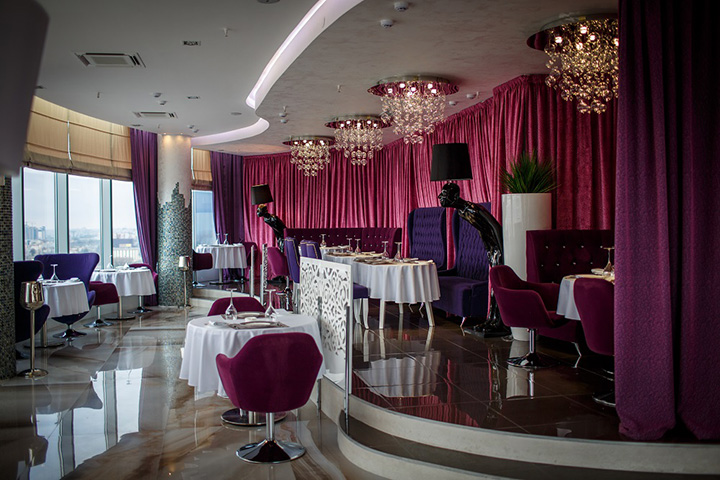 3.EVO
The restaurant Evo is not only a unique menu, but also a unique atmosphere of tranquility and harmony. A stylish color scheme, eye-pleasing lighting, a combination of different natural materials – these are the hallmarks of the interior of our restaurant. Tables can be ordered in advance, as well as ordering of dishes to take away. If you have not enough free time, food and drinks can be prepared by prior order and covered by the specified time or packed with yourself.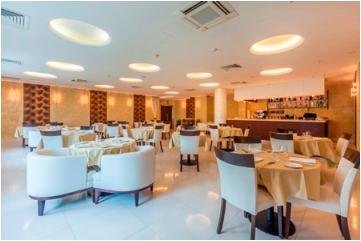 4.WOOD & FIRE
A place for rest where everything helps you to relax after a day's work, spend an evening with lady, friends or family and celebrate any holiday. The interior of the premises is fusion with an American accent. The entire finish is made of natural wood and stone. An air-filled space, panoramic windows and a view of the National Library will help you to truly immerse yourself in a relaxing atmosphere and have fun. The largest section in the menu is steaks. Prepared on the open fire marble beef, steaks from salmon and sturgeon, a lamb's queen will make you look into the restaurant once again even the most sophisticated gourmet.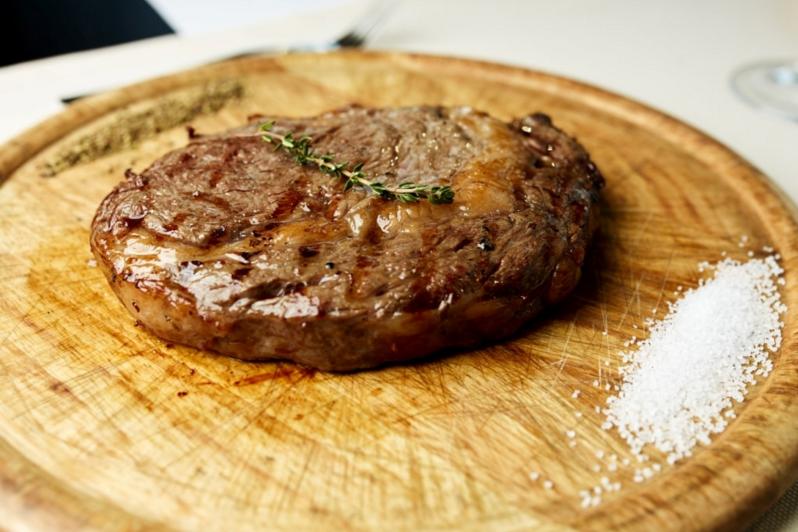 5.SEASONS Restaurant
The restaurant of Chinese cuisine "Seasons" is located on the first floor of the hotel. Guests are invited to enjoy culinary traditional dishes of Hunan. In the menu you will find pearls of Chinese culinary art, like baked pork in sweet sauce, pancakes from shrimp and white radish. Here for you 7 VIP rooms where you can enjoy your time and food with lady and nobody will disturb you.