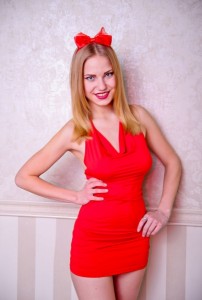 Ekaterina
Ukraine, Zaporozhye
Age: 21 years old
Good day! My name is Ekaterina and dance is a life for me. I cannot imagine myself without it. Every movement, swing, turn, makes the world brighter.

Are you inspired by all kinds of music? Are you practical and romantic? Are you spontaneous and not stereotypical? Me too. We can start by comparing our dreams and each other's actions.
I am calm, kind, open-minded Ukrainian lady with a great sense of humor. I am a loyal and caring person. I believe in giving to the community and helping others. I am the one who prefers to give, and I am here on this online dating site to find a man to whom I can give my warmth. So are you ready to choose only the one among all Ukrainian brides here? Then here I am!
Message me if you want to live in feeling of happiness, love and friendship, tenderness and harmony!