Archive for Russian Ladies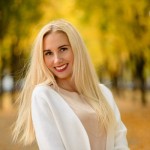 What is your favorite dish? Do you like to eat more at home or going out? I am sure a lot of people would answer with the second one, and sure, eating in a nice cafe or a restaurant is nice, but here in, Eastern Europe people tend to cook at home like it's the biggest celebration and Slavic food is one of the best in taste!
» Read more..
Comments Off on Where to find a woman who can cook?
blonde, customer service, date russian women, dating advice, dating russian, hot russian brides, russian wife, russian woman, Russian women, special lady russian girls, Special Lady this Week, travel to ukraine, ukrainian bride, ukrainian brides, ukrainian girls, Ukrainian ladies, ukrainian woman, ukrainian women, women dating, Women in Ukraine