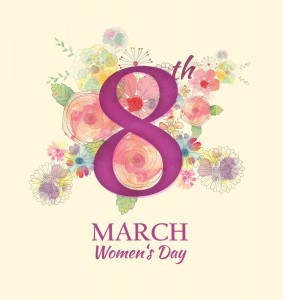 Spring is a great occasion to give a woman something bright, fresh, and inspirational! At a time when the real scent of love is felt in the air, you can please your lady with the help of even the most ordinary trifles and symbolic displays of attention.
What to give a girl on March 8 you can find on our blog.
The gift does not have to be overly expensive, but it can be very beautiful and budget at the same time. Check out the following gift tips that every woman will love.
The choice of a gift for a girl on March 8 largely depends on how long you have been in a relationship. If you have just started dating and still do not know your girlfriend and her interests very well, choose a universal gift. But try to make it special by emphasizing your attitude towards the lady.
To find out more about the girl's interests, talk to her more, maybe she will give a valuable hint on choosing a gift.
A must-have addition to the gift for March 8 for a girl should be a bouquet of flowers. Roses and other flowers will always cheer up your girlfriend.