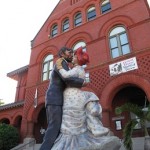 Since I've been married to American I think about the reason why many Americans want to be married to single Ukrainian and Russian girls.
I can't be sure for hundred percent but here is my opinion about this topic.
There is no secret that Slavic women are very attractive and beautiful. » Read more..