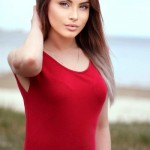 Have you ever dreamed about having some type of superpower?
Just like the Marvels heroes! It will be so great to be able to fly, to have strong arms and easy kick the enemies, to freeze the time or even to learn new language just in few minutes!
Frankly speaking, we all dream about being superheroes when it goes to online dating with a person who speaks different language. And if your superpower isn't about speaking every language in the world in a one snap – you would have your doubts about starting relationship with someone from other country. And its normal. Because multilingual relationships could be very frustrating! Dating a foreigner could become the best of your experiences or the worst – depends only on you two!
» Read more..