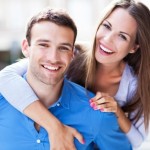 Dating online is never the destination. Its only way to get where you really want to get. Gladly, we live in the age of technologies what makes communication easier. Now diversity of online dating sources is not a fantastic anymore. Its average thing and choosing one or few of the sites or apps could double your chances to meet love at the Internet world.
Of course, being a Premier Dating Service Step2love.com always happy to give some tips about online dating but also, about real meetings after online dating is done and you are ready to do the next step!
Step2love.com has few recommendations related to the first and the next meeting with your possible LOVE and we will be happy if they would be helpful for you!
» Read more..