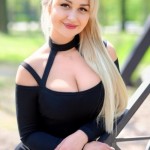 Want to know TOP reason why dating online is becoming so popular? Here it is: Dating is scary thing.
You might smile now if you are doing great and there is a special person by your side there now, preparing for the Winter holidays together and falling into this romantic atmosphere we call LOVE. But if you are of those who are seeking Love – you will agree: dating can be scary. And the fear of lose is so huge in us, that we terrify to step first. And to become happy.
But the truth is opposite! Nothing is that much scary to do not try! Let's face the reality: there are plenty of ways to date in a safe and appropriate way. So, you may enjoy not just the process but also, the reaching the destination. Online Dating is great tool for this reason! Of course, not all dating platforms and apps are equally secure and aspiring but there are some that you can trust. One of them is Premier Dating site Step2love.
» Read more..